Drawings 2X Daily
with a chance to
win up to
$5,000*
or more with Fireball
LAST DRAW RESULTS:
EVE (09/27/2023)
7
6
5
8
0
FIREBALL
MIDDAY (09/27/2023)
6
2
8
7
3
FIREBALL
<!—end of lotto-numbers-wrap-->
Drawings 2x Daily.
Numbers Available by 3 p.m. (Midday Drawing) and 10 p.m. (Evening Drawing).
*$1 play Exact Order, $24 play 24-Way Combination, $12 play 12-Way Combination, $6 play 6-Way Combination, or $4 play 4-Way Combination.
All numbers are unofficial until certified by the Mississippi Lottery Corporation.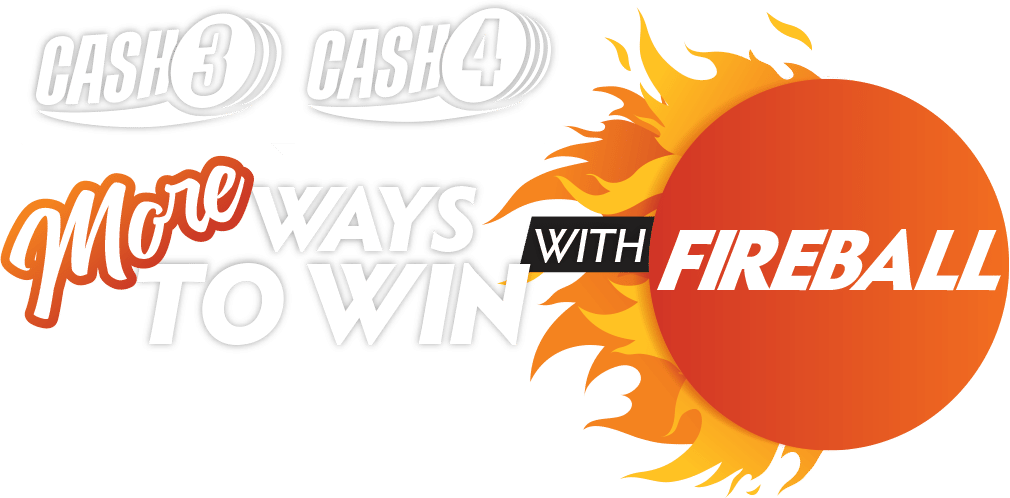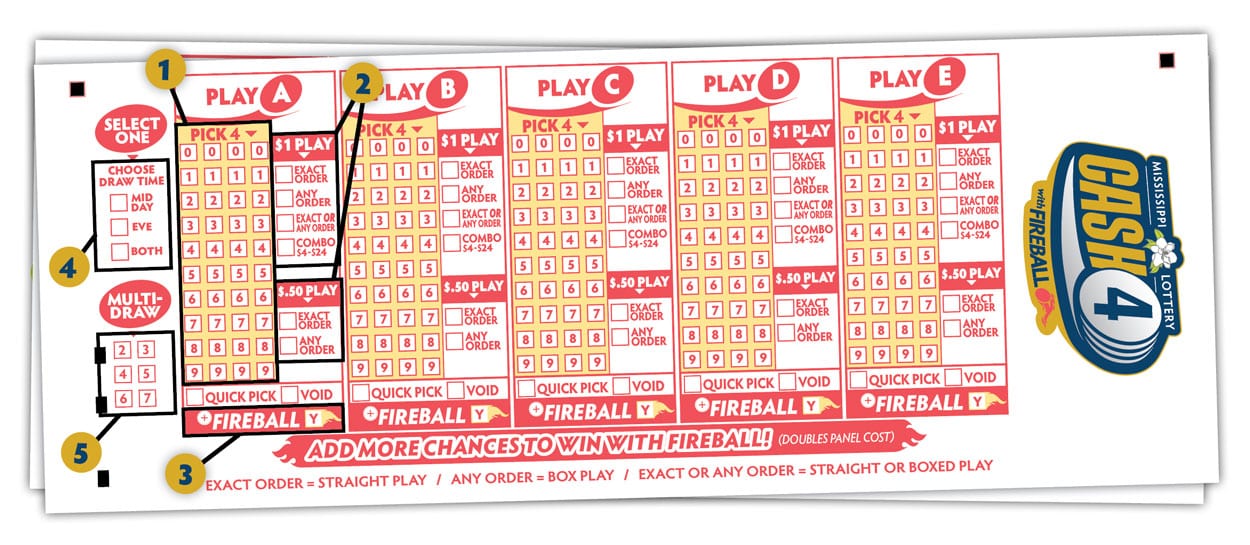 Step 1: Pick 4 Numbers
For each play, choose a set of four numbers from 0 to 9 in the upper play area OR select the Quick Pick box in the lower left panel of the play area if you want the terminal to choose your numbers. You also can choose less than four numbers and have the terminal complete your play slip by selecting Quick Pick.
Step 2: CHOOSE A PLAY TYPE
"Exact Order" and "Any Order" plays can be made for $1 or 50¢.
"Exact or Any Order" plays combine the two play styles. If your numbers match the numbers drawn exactly, you're a big winner. Have the right numbers but not in the same order as the numbers drawn? You still win, but not as much. All Exact Order or Any Order tickets cost $1 per play.
"Combo" plays essentially are Exact Order plays covering every combination of the numbers the player chooses. See "Understanding the Play Types" for a breakdown of different combo plays.
Step 3: Add more chances to win with fireball
Fireball is an additional drawing taking place at the same time as the Cash 4 drawings. One single Fireball number – from zero to nine – will be drawn for the midday drawings and one for the late drawings.
With Fireball, players can replace any of the drawn numbers with the Fireball number, creating more winning combinations.
Fireball doubles the price of each play, and it applies to all panels used on the play slip. So, a $1 wager with Fireball costs $2, and a 50¢ play costs $1.
Step 4: Choose draw time
Drawings for Cash 4 are now twice a day: 2:30 p.m. (Midday) and 9:30 p.m. (Eve). You can choose Midday, Eve or Both.
Step 5: Multi-draw option
For your convenience, tickets can be purchased for up to seven consecutive drawings, including the current drawing, by choosing "Multi-Draw." Your ticket will be valid for the draw dates shown on the front of the ticket.