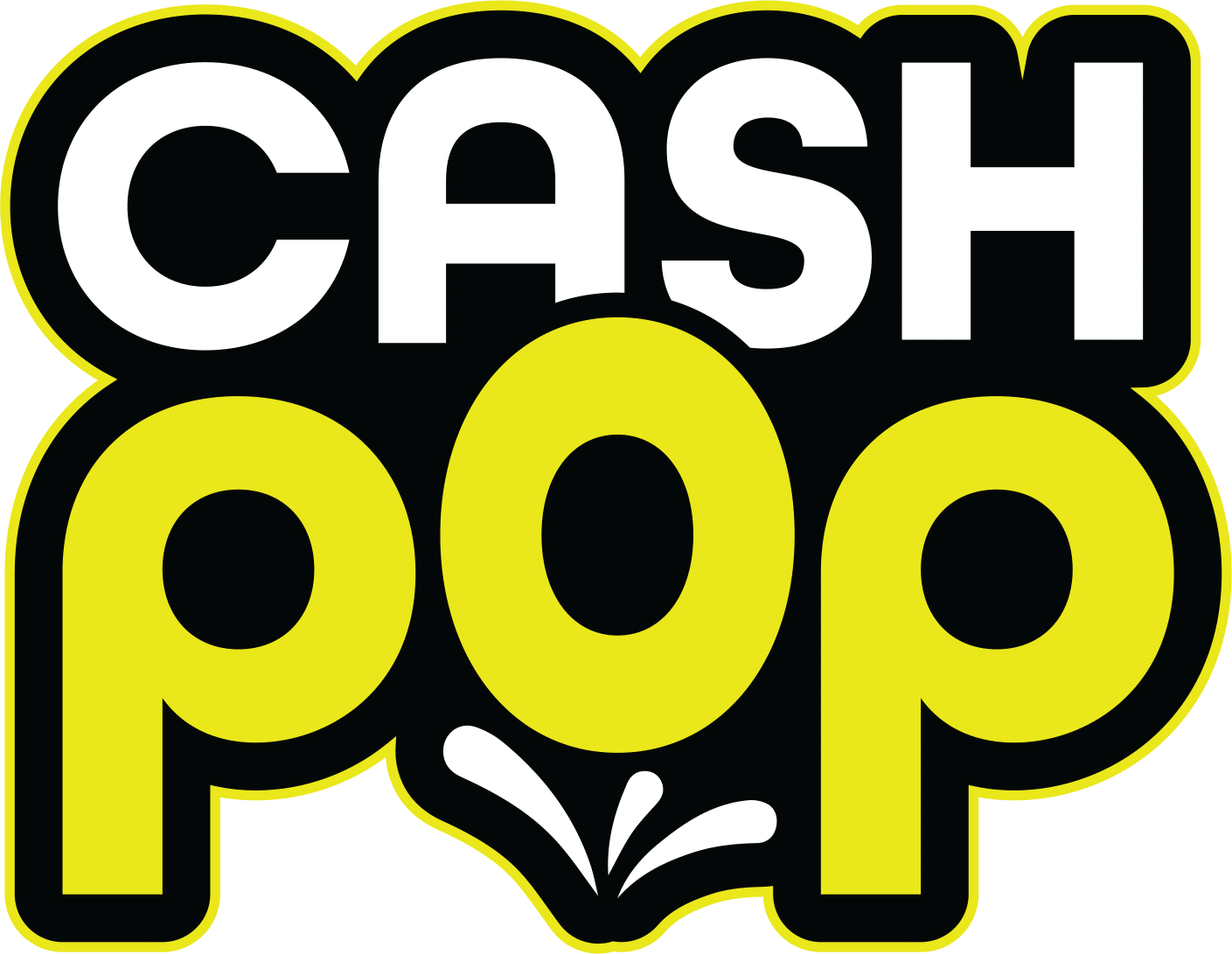 Win Prizes
5X to 250X
Your Wager!
LAST DRAW RESULTS:
<!—end of lotto-numbers-wrap-->
Drawings 2x Daily.
Numbers Available by 3 p.m. (Midday Drawing) and 10 p.m. (Evening Drawing).
All numbers are unofficial until certified by the Mississippi Lottery Corporation.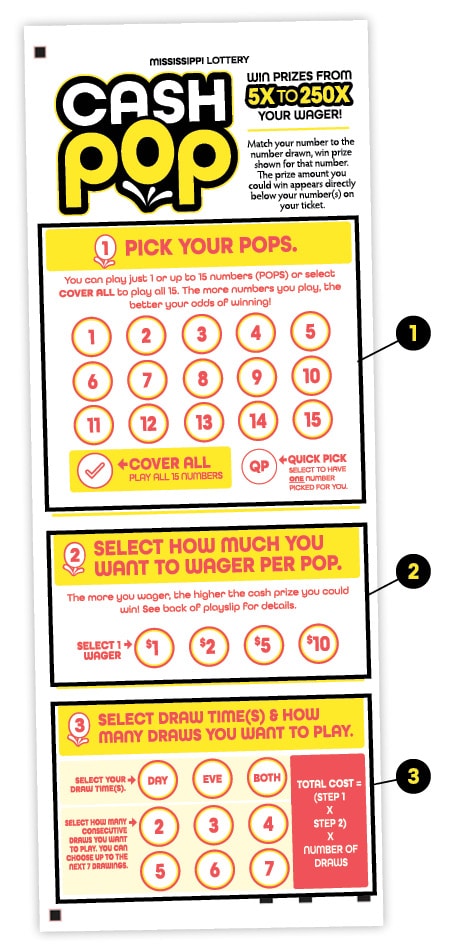 Step 1:
Pick your Pop(s)
Each number is a Pop. Select the Pops you want to play from the circles 1 through 15. Select as many Pops as you want to play. Use Quick Pick to have one Pop selected by the terminal at random, or choose Cover All to play all 15 Pops and guarantee a win. The more Pops you play, the better your odds of winning. Play five Pops and have a 1-in-3 chance of winning a prize.
Step 2:
Choose your wager
Play $1, $2, $5 or $10 per Pop. The more you wager, the higher the cash prize you could win.
Step 3:
Pick which and how many draws you want to play.
You can choose the day (2:30 p.m.) or evening (9:30 p.m.) drawings, or you can play both. You also can select the number of consecutive draws you'd like to play.
PLEASE NOTE:
A Cash Pop ticket can NOT be cancelled.
It is your responsibility to verify the selections and draws on your playslip are the selections and draw you want to enter before you present the playslip to purchase the ticket.